Sie verwenden einen veralteten Browser!
Die Seite kann inkorrekt angezeigt werden.
Everything about viruses
Scan file
With the Dr.Web online scanner, you can scan suspicious files for malware free of charge.
Thousands of samples are added to our virus collection on a daily basis. If a file seems suspicious to you, send it to the Doctor Web anti-virus laboratory.
Check link
Sometimes it's enough just to visit a malicious or fraudulent website for your system to get infected, especially if it is not protected by an anti-virus. If a website seems suspicious to you, scan it via this form before you click on an unknown link.
Nutzen Sie ein Android-Gerät?
Kürzen Sie lange Links und senden Sie nur mit Dr.Web geprüfte Links an Ihre Freunde. Einen gekürzten Link können Sie nur versenden, wenn er «sauber» ist.
Link kürzen und mit Dr.Web prüfen
Wenn Sie Dr.Web Security Space für Android nutzen, finden Sie den Linkkürzer bereits in der App!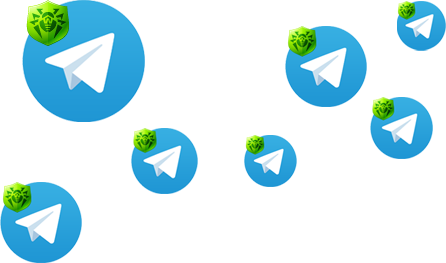 Dr.Web bot
Checks websites
Checks files
Instantly
Directly from messenger
We also have a news channel for Telegram
Dr.Web vxCube
Does your anti-virus consider a file to be "clean", but you have your doubts?
To scan a file, use the Dr.Web vxCube online service—a cloud-based intelligent interactive analyser for suspicious objects that has been specially designedy for information security professionals and cybercriminalists.
In just a minute, you will find out whether a file is malicious (and if it is, to what extent) and receive a detailed report that includes a video showing how the file is operating in the system and making modifications to it, and what nodes it is connecting to. You will also see its network activity map and more.
Virus-related computer incident expert consultations (VCI)
Have workstations in your company gotten infected, and now you want to know how it happened?
Doctor Web offers a paid service that involves investigating virus-related computer incidents experienced by users.
Top virus chart
Extend your knowledge
Useful information about viruses, Trojans and other malware, and spam and other Internet threats—from "A" to "Z".